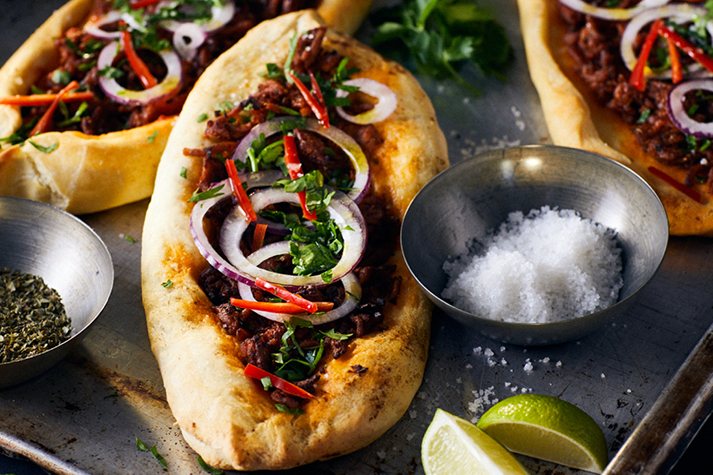 Fry the veggie mince in a pan with oil until crumbly, then add ajvar and chopped herbs and season with salt and pepper.

Knead the flour, water, yeast and a little salt and olive oil into a smooth dough and leave to rise for about 20 minutes.

Then shape the dough into four boats and spread the mince mixture on top. Fold in the side edges a little and bake in a preheated oven at 190 °C for approx. 15 - 20 minutes.

In the meantime, peel the onion and slice into fine rings. Roughly chop the parsley and cut the chilli pepper into fine rings, with or without seeds, depending on how spicy you want it. Mix the onion, parsley and chilli with the lime juice and sprinkle over the finished pide just before serving.
Bon appétit!