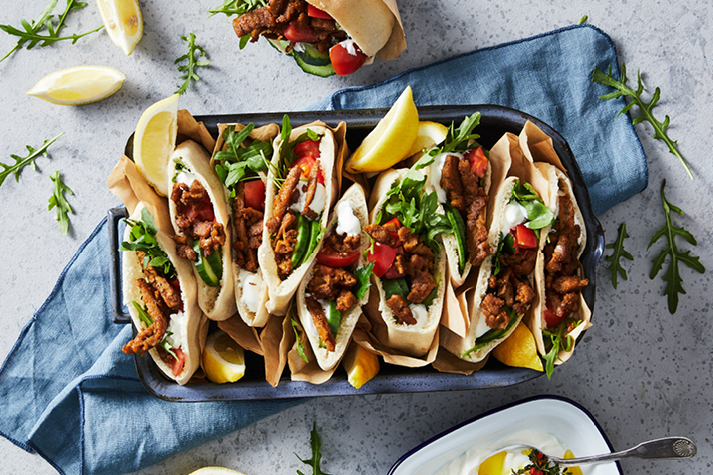 Cut the tomatoes and cucumber into large chunks (approx 1 cm), add the chopped coriander and season with salt, pepper, olive oil and lemon juice.

Season the finely chopped garlic, salt and pepper.

Toast the pitta breads on both sides in a pan and carefully cut into them so they can be filled.

Fry the endori veggie kebab coriander paprika in a hot pan with oil. To finish, fill the pitta breads with salad, the fried endori veggie kebab coriander paprika and the garlic yoghurt one after another. TIP: Add some sliced mint to the yoghurt for more freshness!
Bon appétit!