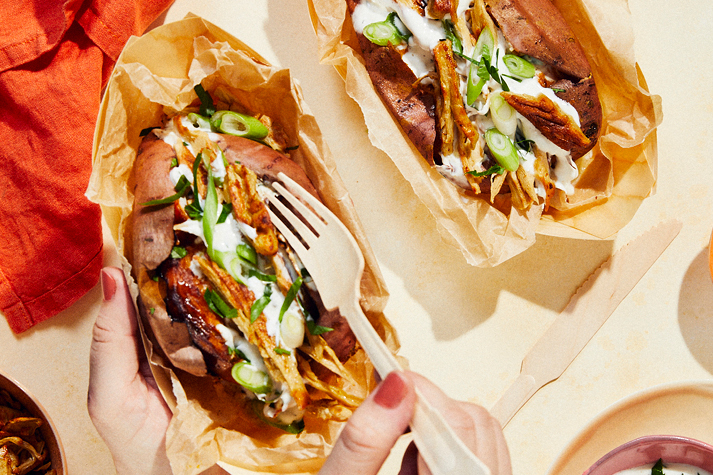 For the jacket potatoes, wash the potatoes and bake on a tray in the oven at 190 °C for 60 minutes.

Season the yoghurt with salt and pepper.

Wash the spring onions and cut into fine rings.

Fry the veggie pulled in a hot pan with a little oil for 5 minutes, turning.

Remove the potatoes from the oven and cut into them. Fill the veggie pulled into the potato.

Finally, put the yoghurt on the potato and garnish with the spring onions.
Bon appétit!