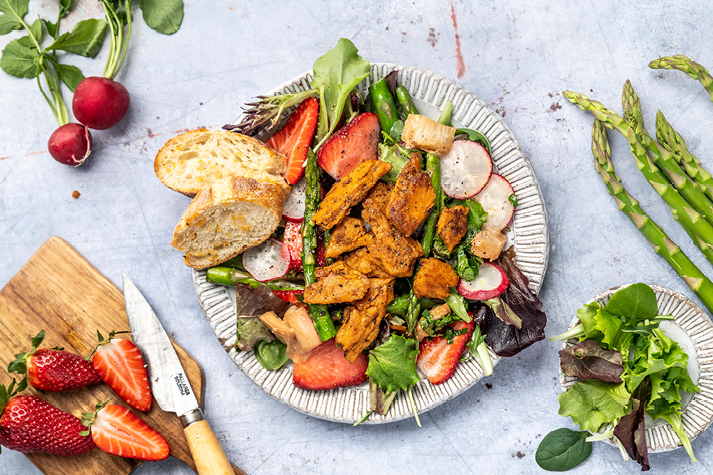 Peel the rhubarb and cut into bite-sized pieces.

Heat the margarine in a pan, add the rhubarb pieces and the coconut blossom sugar, mix well and let it caramelise briefly. Remove from the pan and set aside.

Remove the woody ends of the asparagus and cut into pieces. Heat a little oil in the pan and roast the asparagus in it. Set aside.

Wash the radishes and strawberries and cut into thin slices. Wash the lettuce as well.

Heat 1-2 tablespoons of oil in a pan and fry the endori veggie pulled thyme garlic until golden brown.

For the dressing, finely chop the parsley and mix with the remaining ingredients.

Place salad mix with sliced radishes, strawberries, roasted asparagus, caramelised rhubarb and endori veggie pulled thymian knoblauch in a bowl and mix with the dressing. Serve with ciabatta, if desired.
Bon appétit!
All recipes