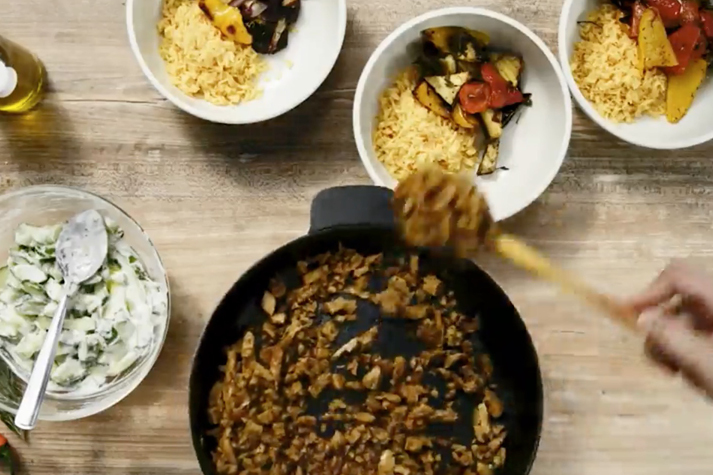 Cut the vegetables into pieces. Add a good dash of oil.

Add the herbs and garlic. Mix everything together and bake in the oven at 180 degrees for approx. 15 minutes.

Cut the cucumber into small pieces. Stir in the yoghurt. Grate in one clove of garlic and mix. Season the finished tzatziki with pepper, salt and olive oil and mix.

Bring water to the boil in a pan. Add the turmeric, salt and rice. Cook the rice until tender. Fry the endori veggie pulled thyme garlic with some olive oil over a medium heat for approx. 5 minutes, turning occasionally.

Serve the rice with vegetables, veggie pulled and tzatziki.
Bon appétit!