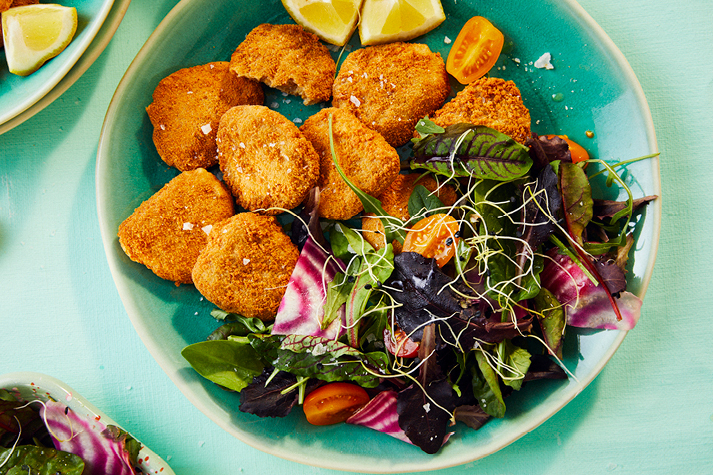 Wash, peel and finely slice the beetroot.

Also wash the mixed lettuce and pluck into pieces. Wash and quarter the cherry tomatoes.

Make a dressing with lemon juice, olive oil, salt, pepper and sugar.

Fry the veggie nuggets with enough oil over medium heat for approx. 4 minutes.

While the veggie nuggets are frying, carefully mix all the ingredients and arrange on plates.

Finally, place the veggie nuggets on the plate and garnish with a lemon wedge and cress.
Bon appétit!
All recipes