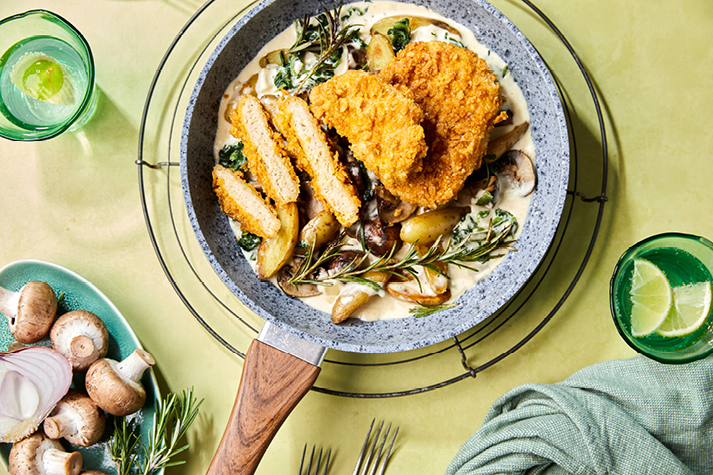 Clean and cut mushrooms . Peel garlic and onion and finely chop.

Fry the mushrooms without oil for 4-5 minutes until browned, add oil, onion and garlic and fry for another two minutes.

Add tomato paste to the pan, then the paprika and stir in the soy cream and broth.

Add pickled onions to the pan, cover and bring to a boil, let simmer for 5 minutes.

In a seperate pan fry the endori veggie schnitzel as instructed on the package to a golden brown colour.

Chop the chives and add it to the sauce with the sprigs of rosemary. Add salt and papper to taste, cut the schnitzel in strips and lay over top. Serve immediately.
Bon appétit!
All recipes