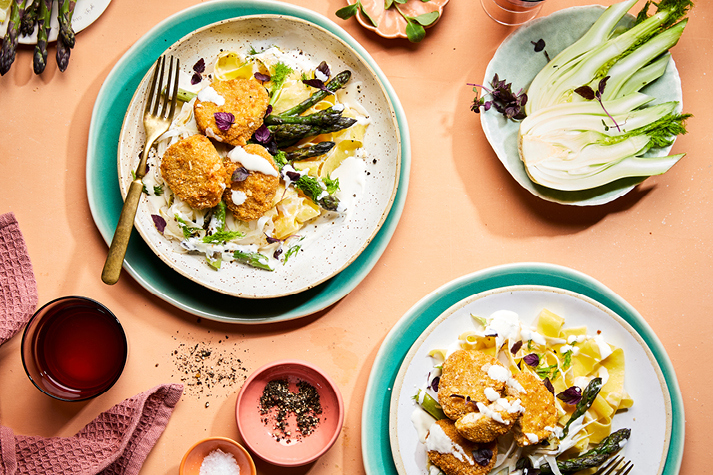 Prep asparagus and cut in 2-3 cm pieces.

Cook the tagliatelle in salted water until al dente, add the asparagus pieces for the last 5 minutes and cook as well. The asparagus heads often cook faster and should be added 3 minutes later if possible or removed after 2 minutes.

While the pasta and asparagus are cooking, finely dice the onion and garlic and sauté in a little oil for 5 minutes.

When draining the asparagus and pasta, reserve 200 ml of the cooking water.

Add the almond paste to the onions and garlic and gradually pour in the water. Stir so that everything is well mixed and no lumps form.

Finally, season with lemon juice, salt, pepper, nutmeg and yeast flakes if desired.

Add the pasta and asparagus, mix well and serve with endori veggie nuggets.
Bon appétit!
All recipes