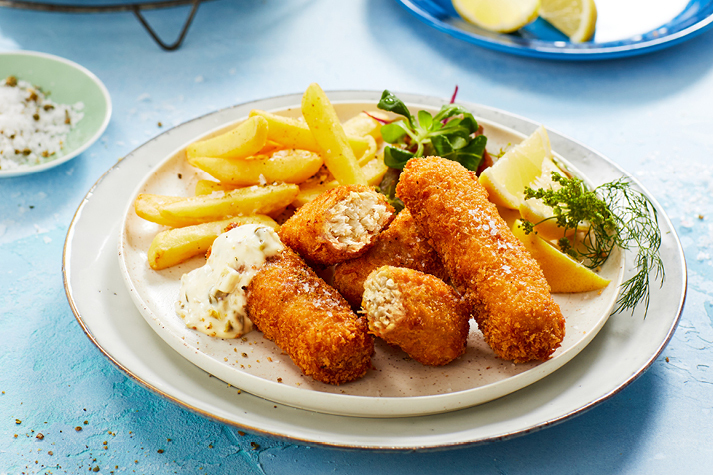 For the dip, finely chop the capers, pickles and parsley and mix with the mayonnaise. Season everything with salt, pepper and lemon juice.

Prepare the fries according to the instructions on the package and season with a little salt.

Heat vegetable oil in a non-stick frying pan. Add the veggie sticks di mare and fry on both sides over a medium heat for a total of approx. 3-4 minutes until golden brown.

Arrange everything on a plate and serve.
Bon appétit!
All recipes