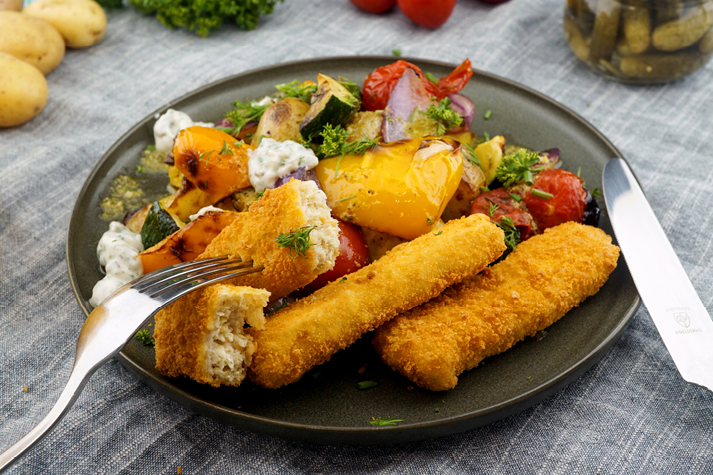 Boil the potato triplets in salted water for 15 minutes.

In the meantime, wash, clean and roughly dice the paprika and courgettes. Peel and roughly dice the onions. Wash and halve the cherry tomatoes.

Season the vegetables with olive oil, salt and pepper. Strain the potatoes, allow to steam briefly and grill with the vegetables on a baking tray in a preheated oven at 200 °C for approx. 10 - 15 minutes.

Put the vegetables in a bowl with pesto, balsamic vinegar and season with salt, pepper and sugar.

Fry the veggie sticks di mare in a pan with sufficient vegetable oil over medium heat for a total of approx. 3 - 4 minutes on both sides until golden brown.

Arrange everything on plates and serve.
Bon appétit!
All recipes