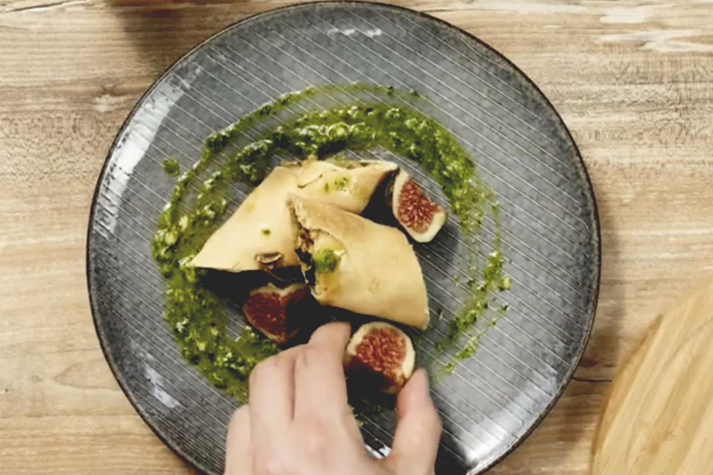 Mix the flour, lukewarm water, egg yolk, a little oil and a splash of vinegar together well to form a dough.

Add the pine nuts to the rocket. Season with salt and pepper and add plenty of olive oil. Add the parmesan and mix together the pesto mix with a hand blender.

Peel the onion and cut into small pieces. Cut the sun-dried tomatoes and olives into slices. Dissect the figs and remove the skin. Peel the garlic and cut into slices.

Heat a little oil in a pan, add the endori veggie hack and brown over a medium heat. Add in the onions, tomatoes and olives and mix together well. Add the spinach. Crumble in the feta cheese. Season with salt and pepper and pour the contents of the pan into a glass bowl.

Dust the work surface with flour and knead the dough. Roll out the dough and spread with butter. Sprinkle some flour onto a towel, place the dough on top and spread the filling over the dough.
Bon appétit!