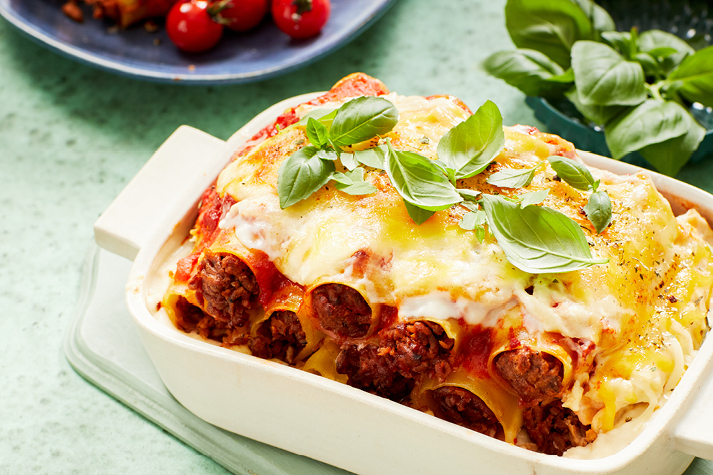 Peel and chop the onions and garlic.

Wash and chop the basil.

Sauté onions and garlic in oil until translucent. Add veggie chop and sauté. Add half of the tomatoes and basil and season with salt, pepper and sugar. Simmer the mince sauce for 10 minutes.

Pour remaining tomatoes into a baking dish.

Fill the cannelloni with the veggie mince mixture and place side by side in the mold.

Spread the cream cheese on top and finish with grated cheese.

Bake in preheated oven at 150 °C for about 25 minutes.

When the cannelloni are cooked, arrange everything on plates.
Bon appétit!
All recipes