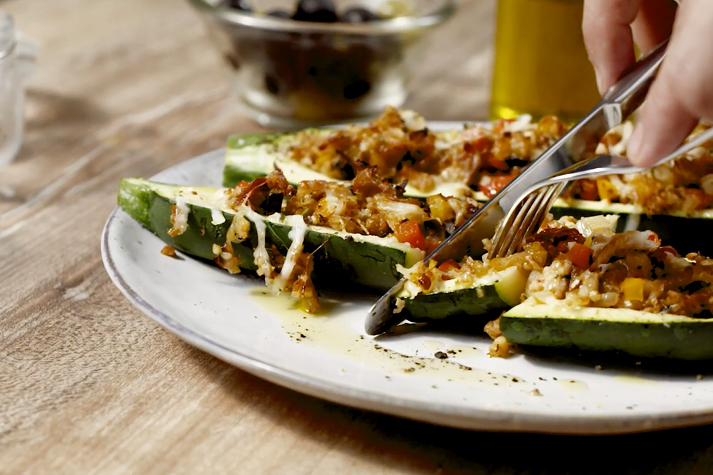 Cut the courgettes in half lengthwise and scoop out the flesh. Core the peppers and cut into small cubes. Cut the fennel into small cubes. Slice the sun-dried tomatoes into strips. Slice the chilli.

Fillet the orange and cut into small pieces. Finely chop the chervil. Cut the aubergine into small pieces.

Slice the olives. Finely chop the tarragon.

Heat oil in the pan and add everything. Add the garlic and brown over a medium heat. Stir in the endori veggie minced. Add water as needed. Add the cheese and stir.

Sprinkle the courgette halves with olive oil, salt, pepper, rosemary and thyme and then fill with the filling. Sprinkle with cheese and bake in the oven at 180 degrees for approx. 15 minutes.
Bon appétit!