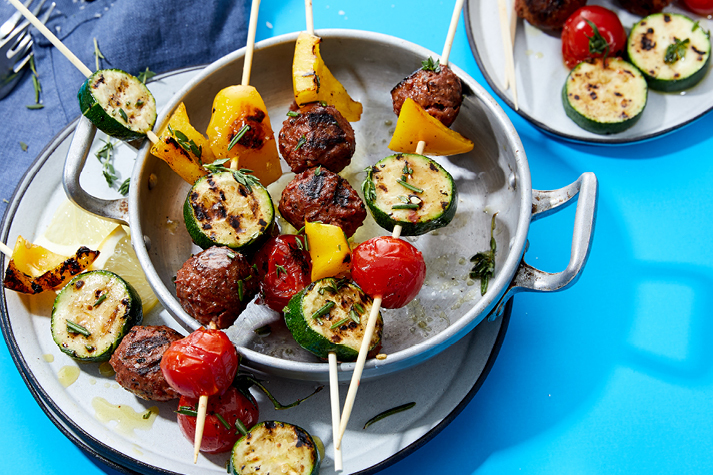 For the grill sticks, place the wooden skewers briefly in water so that they do not burn on the grill.

Wash the vegetables, cut the zucchini into thick slices, remove the seeds from the peppers and cut them into pieces. Put the veggie balls and the vegetables on the wooden skewers and season with a little salt and pepper.

Finely chop the herbs and mix with olive oil. Grill the skewers on the grill for approx. 3 - 4 minutes from both sides.

Finally, drizzle the skewers on the plate with the herb oil.

Pro tip: If you like it fruity, you can also replace a vegetable with pineapple or mango cubes!
Bon appétit!