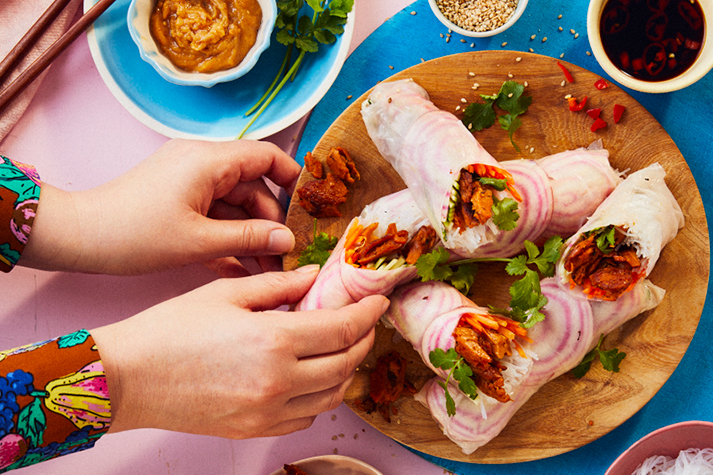 Place glass noodles in a bowl, pour boiling water over them, let them steep for 4 minutes, drain and rinse with cold water.

Peel carrots and shave into fine strips. Peel ringed beets and slice them thinly. Cut mint and coriander leaves into fine strips, mix with the glass noodles and carrot strips and season with a little salt.

Fry the veggie pulled thyme garlic in a pan with a little oil, turning several times, for about 5 minutes.

Soak the rice paper in a bowl of water for about 5 seconds, then place on a plate.

Cover the center of the rice paper with the ring beet slices first, then spread the glass noodle filling and the fried veggie pulled thyme garlic on top. Now fold in the sides first and then the bottom of the rice paper and finally roll up to the top. Serve the sweet chili sauce with the summer rolls.
Bon appétit!