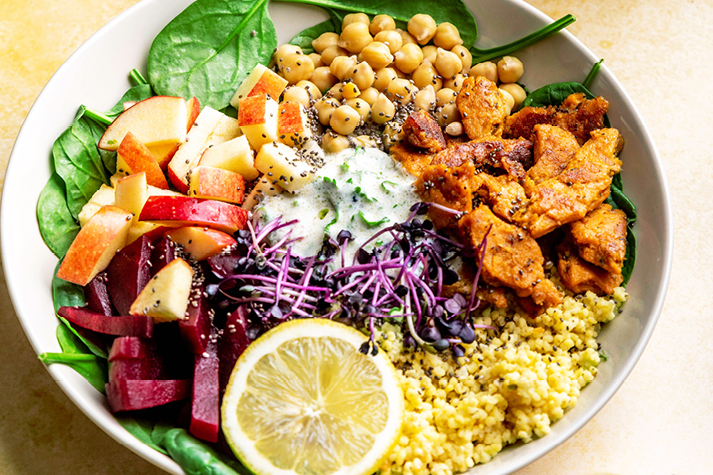 For the superfood salad, pour boiling salted water over the couscous in a bowl and leave covered.

After about 10 minutes, carefully loosen the couscous with a fork and season with salt and pepper.

Dice the apple and beetroot.

Drain the chickpeas in a sieve.

Wash the fresh spinach. Wash and finely chop the parsley.

Mix the yoghurt, olive oil and parsley together and season with salt and pepper.

Fry the veggie pulled thyme garlic in a hot pan with a little oil for about 5 minutes.

Arrange the spinach in a bowl and put the other ingredients on top. Add a little lemon juice for extra freshness. Garnish with some chia seeds and yoghurt dip.
Bon appétit!
All recipes