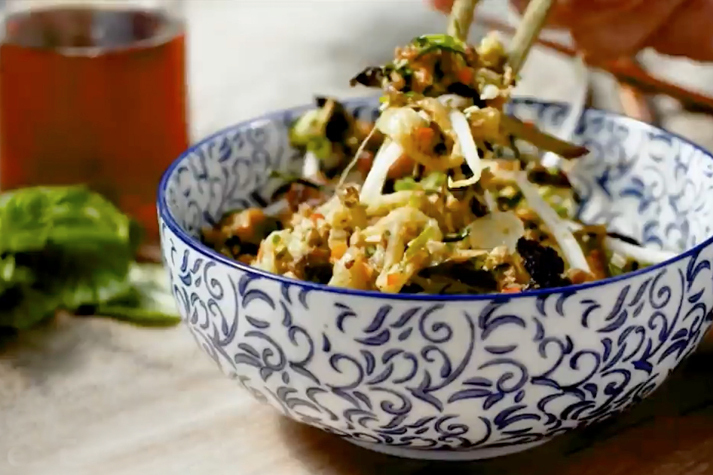 Slice the spring onions into small rings. Finely chop the green beans. Now finely chop the herbs. Cut the chilli lengthwise and then slice into cubes.

Peel and slice the avocado into small pieces. Finely chop 1 stalk of lemon grass. Slice the lime leaf and garlic into small pieces. Mix everything together well.

Cut the aubergine into strips. Heat some oil in the pan, add the endori veggie pulled thyme garlic and brown over a medium heat. Add a little more oil and then add the aubergine.

Sprinkle in the almond slivers. Add the lime juice and a dash of fish sauce. Stir in the brown sugar.

Add the prepared vegetables, herbs and beansprouts and stir. Mix in the coriander and squeeze in the juice of half a lime.
Bon appétit!