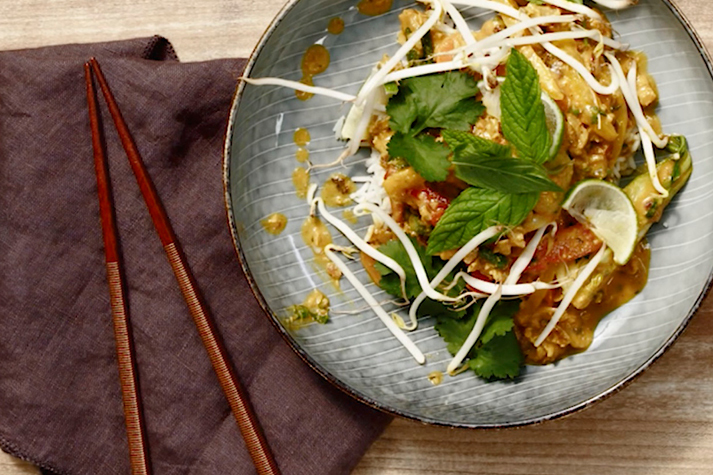 Cut the vegetables into small pieces. Cut the baby pak choi into quarters lengthwise. Cut the lime into quarters. Finely chop the coriander and mint.

Peel and finely chop the ginger. Add the rice to boiling, salted water and cook until tender.

Heat a little oil in a fresh pan and add the endori veggie pulled thyme garlic. Brown over a medium heat and add the vegetables and ginger. Combine everything together well.

Add the curry paste and stir well. Add in the baby pak choi and coconut milk. Squeeze in the lime juice. Season with salt to taste. Add the herbs and stir well.

Serve the curry with rice and garnish with beansprouts.
Bon appétit!
All recipes