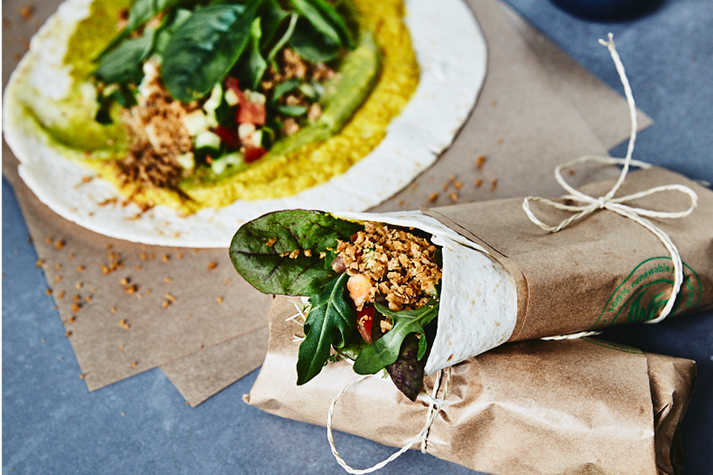 Halve and core the avocados and scoop out the fruit pulp. Mix the avocado pulp with lime juice, salt and pepper and then mash into a slightly lumpy cream using a fork.

Finely dice the cucumber and tomatoes and season with some apple cider vinegar, salt, pepper, chilli and chopped coriander for a spicy kick.

Wash the salad. Fry the endori veggie minced in a pan until crispy and season with salt and pepper.

To finish, warm the wraps in a pan and then spread on the hummus and avocado cream. Then, place the fried endori veggie minced, marinated vegetables and salad on top and roll up the wrap. TIP: You can also use other vegetables, e.g. peppers, for the marinated vegetables!
Bon appétit!