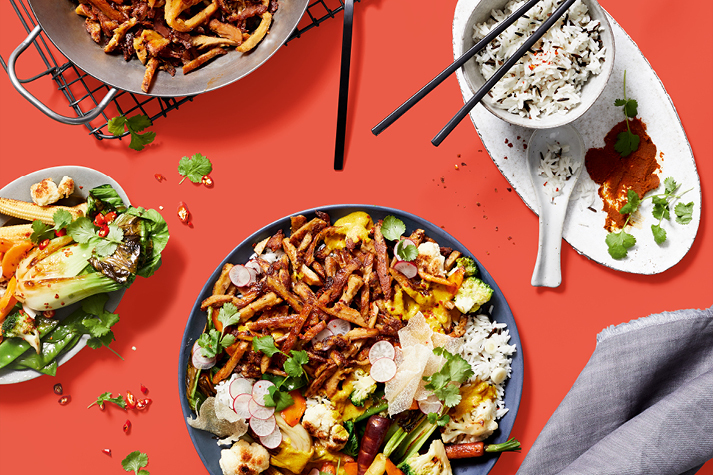 For the bowl, cook the rice in a pot.

Wash and clean the vegetables and cut everything into small pieces.

Make a dressing with curry powder, yogurt and mustard.

Finely chop cilantro and chili and set aside.

Fry the veggie pulled in a hot pan with oil for about 4 minutes and season with a little salt and pepper.

Also sauté the vegetables in a pan with a little oil and season with salt and pepper.

Put the rice in a bowl and spread the vegetables on top. Then add the endori veggie pulled to the bowl.

Drizzle everything with the dressing and garnish with chili, cilantro.
Bon appétit!
All recipes