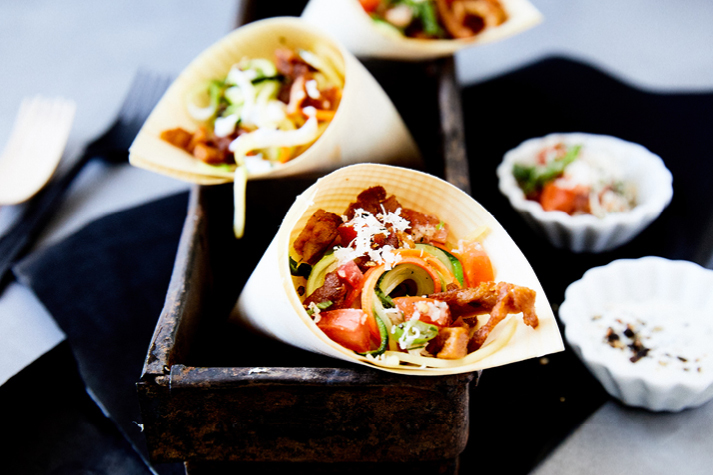 Peel the potatoes and carrots, wash the courgette and slice them all using a spiralizer to make vegetable spaghetti.

Mix together the yoghurt and horseradish and season with salt and pepper. Finely chop the herbs and put to one side.

Fry the endori veggie pulled thyme garlic in a hot pan and then add the vegetable spaghetti.

Fry everything together until the vegetables are cooked and then season with the chopped herbs, salt and pepper.

Serve the vegetable spaghetti on a plate with a dollop of horseradish dip on top. TIP: If you don't like horseradish, you can mix the yoghurt with ajvar or pesto.
Bon appétit!