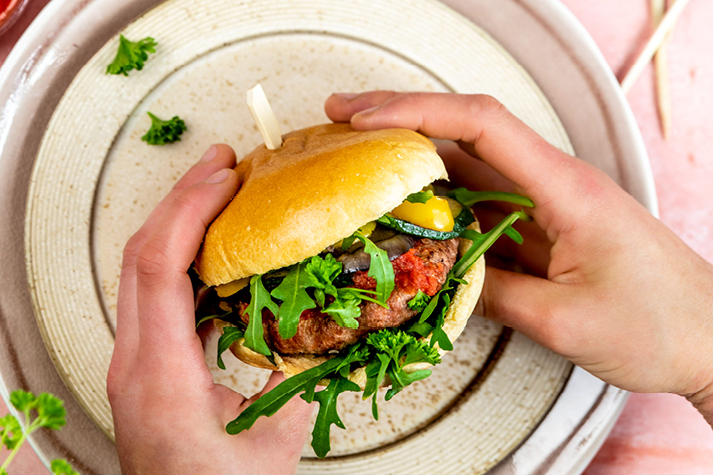 For the salsa, wash the tomatoes and blend in a blender or with a hand blender. Then press the pureed mixture through a kitchen towel, collecting the liquid. Return the solid mass to the blender and blend well again with the remaining ingredients. Depending on the desired consistency, stir some of the collected tomato water into the salsa. Season to taste with more spices if necessary.

Wash the rocket, drain and set aside. Wash the vegetables, slice the courgette and aubergine, cut the pepper into strips.

Heat 1 tbsp of oil in a pan and sauté the vegetables. Remove and set aside.

Add another 1-2 tbsp of oil and fry the endori veggie best burgers on both sides for about 7-8 minutes.

Briefly fry the insides of the burger buns in the remaining oil from the patties. Then top with rocket, an endori veggie best burger patty, salsa and grilled vegetables.

Secure with a burger skewer and serve.
Bon appétit!
All recipes