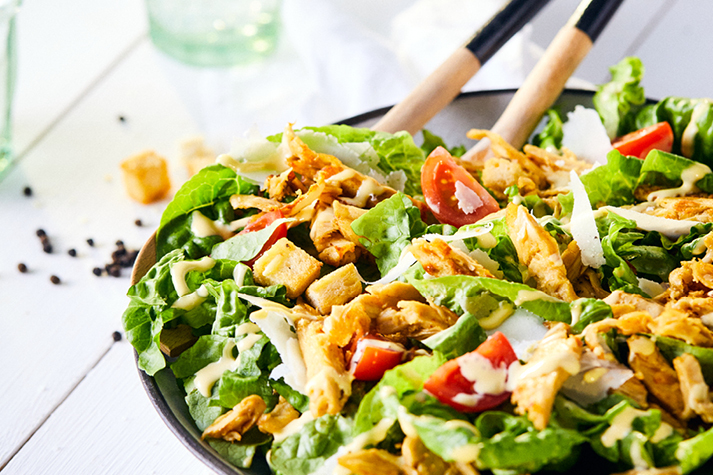 Puree the mayonnaise, 1 clove of garlic, lemon juice and ¼ of the Parmesan in a blender jug. Season with salt and pepper and stir in a little olive oil.

For the croutons, cut the white bread slices into small cubes and fry them with a little olive oil until crispy. Finally, add a finely chopped clove of garlic and a little salt to the hot croutons, toss again and then place on kitchen paper to drain.

The romaine lettuce is cleaned, washed, plucked into rough pieces and spun dry. Wash and quarter the cherry tomatoes.

Fry the veggie pulled in a hot pan with oil for about 3 minutes and season with a little salt and pepper. Mix the salad and tomatoes with the dressing and arrange on plates. Finally, spread the fried veggie pulled and the garlic croutons over the salad.
Bon appétit!