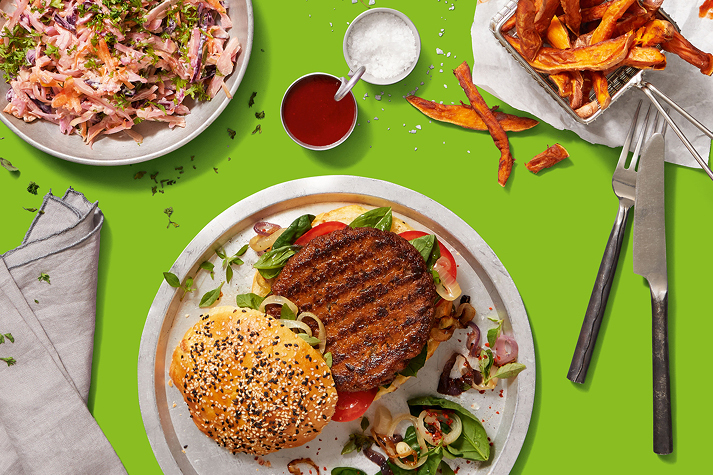 Mix together the mustard and honey. Cut the onion into thin slices and brown slowly in a pan with some oil until they are soft and slightly brown.

Slice the tomatoes and cucumber, wash the salad and remove the stalk.

Fry the endori veggie burger in a pan with some oil for approx. 3 minutes on each side. After flipping the burgers, add the cheese slices on top so they melt.

Slice the burger buns in two and toast the cut surface in the pan. Then, spread the mustard sauce and BBQ sauce on the inside of the bun and place the salad, tomato, cucumber and browned onions on top.

Add the endori veggie burger on top and finish off with the top bun. TIP: Use deep-fried onions for more crunch!
Bon appétit!