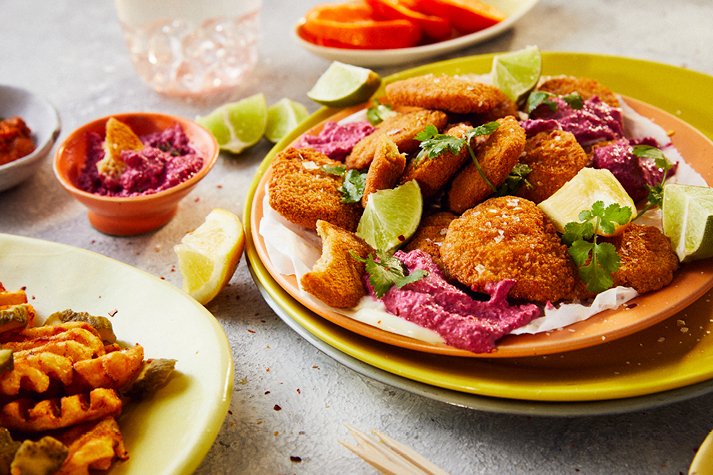 For the dip finely grate the beetroot. Wash, peel and quarter the apple, remove the core and grate.

Mix yoghurt, beetroot and apple, season with salt and pepper.

Fill the dip into a glass.

Prepare the endori veggie nuggets according to the preparation instructions on the package and enjoy them with the fruity dip and other garnishes as desired.
Bon appétit!
All recipes