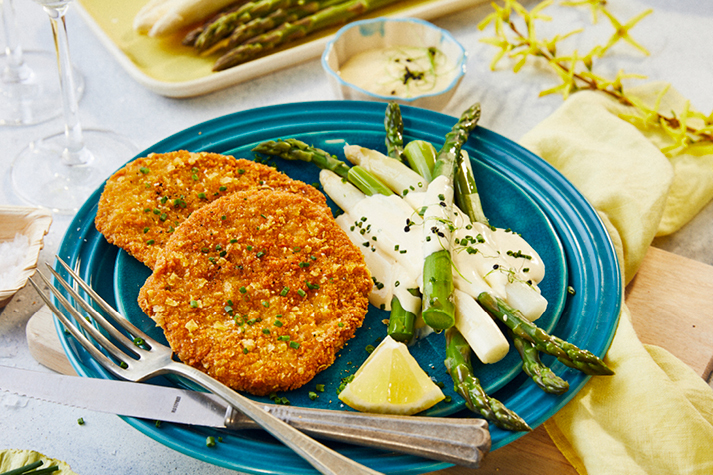 Wash, peel and boil the potatoes in salted water.

Remove the woody ends from the green asparagus and peel the lower third. Peel the white asparagus.

Cut the chives into fine rings and cut the lemons into six parts.

Put the asparagus in boiling water with a little salt, sugar and some lemon and let it cook for about 10 - 15 minutes.

Slowly heat the hollandaise sauce in a pot.

In the meantime, fry the veggie schnitzels with enough oil over medium heat for about 4 minutes.

Arrange all ingredients on the plates and garnish with chives and lemon.
Bon appétit!
All recipes