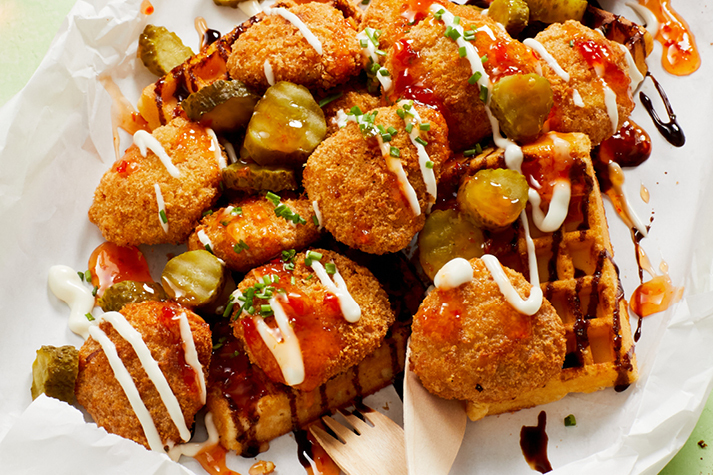 For the waffles, mix well margarine and sugar, then first add salt, flour, baking powder, vegetable milk and mineral water and mix until smooth.

Drain the cornichons and then cut them into small slices.

Bake the waffles in the heated waffle iron until crispy.

Meanwhile, fry the endori veggie nuggets with enough oil over medium heat for about 4 minutes.

Arrange the waffles on plates, top with the nuggets and cornichons, and drizzle with the sauces.
Bon appétit!
All recipes