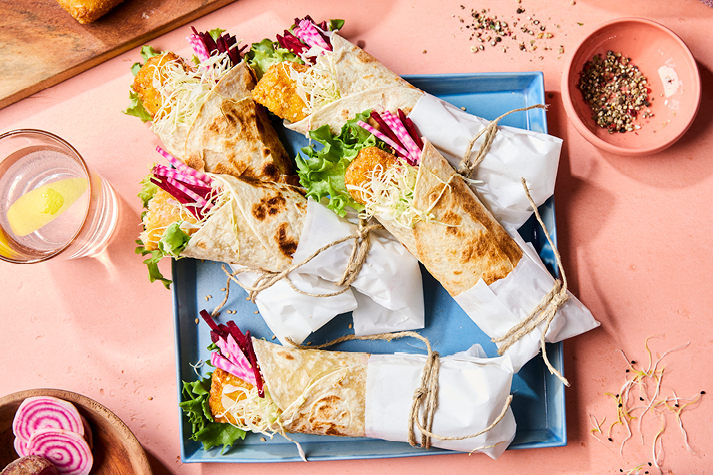 First prepare the tartar sauce. Chop the shallot, press the garlic and mix in the parsley, capers and diced gherkins. Stir in the vegan mayo and season with salt and pepper. Place in the fridge.

Fry the endori sticks di mare according to the instructions on the packet until golden brown.

In the meantime, cut the beetroot into sticks and the white cabbage into fine strips.

Spread the sauce on the wraps and top with lettuce, beetroot and white cabbage. Place the sticks di mare in the wraps and roll up.
Bon appétit!
All recipes