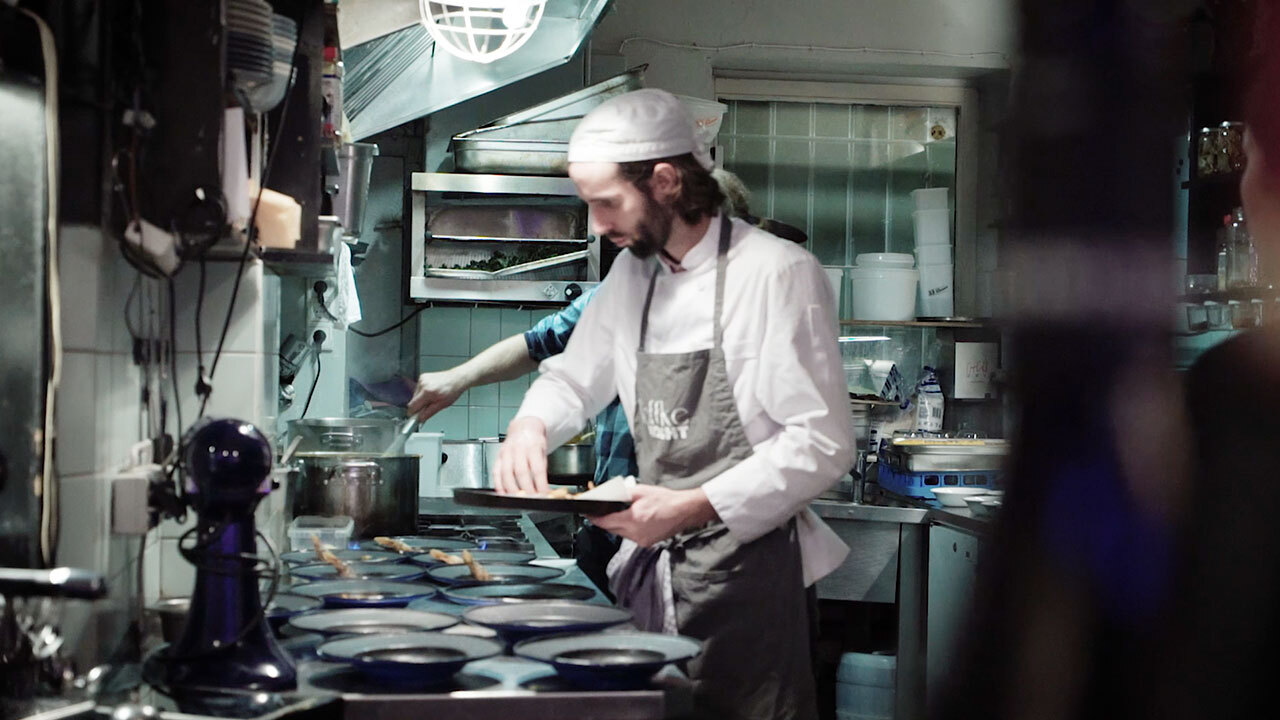 new packaging for more efficiency in the professional kitchen
little helpers in the kitchen: good food is served with endori
With the packaging relaunch for the entire range, endori is creating new space in the kitchen. In doing so, the switch to practical tubular bags fulfils much more than just the convenience factor - endori's plant-based products combine product benefits that kitchen professionals from the catering and community catering sectors will enjoy in terms of efficiency, variety, and sustainability.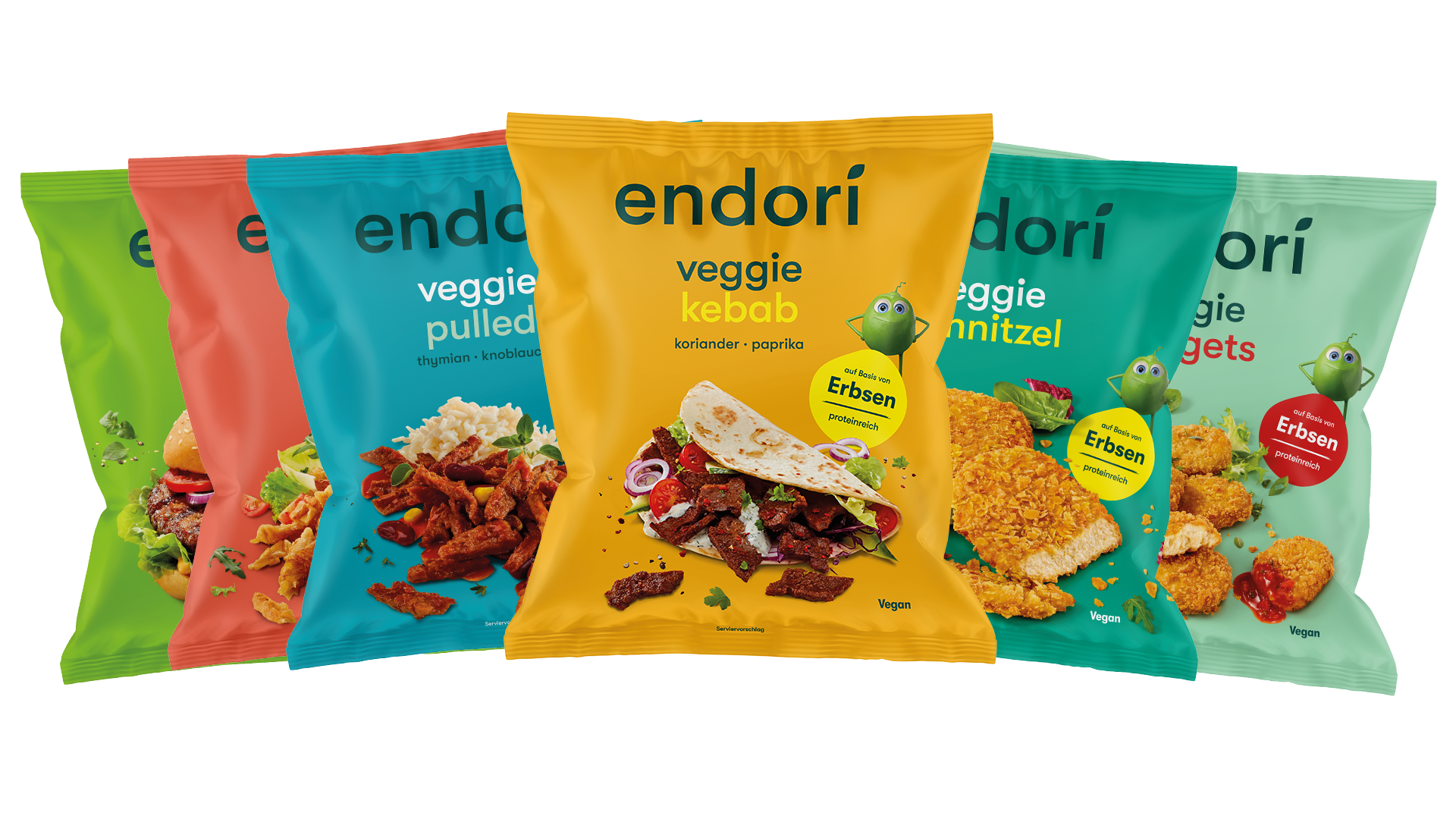 good all round
Open, enjoy and reseal - that is the principle of endori products in the practical tubular bag made of mono-material with a sealed edge. From the end of September, the range will be converted with a total of 13 products in 1.5-kg to 1.7-kg pouches. The new packaging not only guarantees the highest product safety, but it also ensures better handling in everyday kitchen use. It is space-saving, can be practically resealed with a clip and is also easier to recycle. "The packaging creates an important connection with our customers," explains Guido Klüh, Managing Director Sales & Marketing at endori. "Besides taste and handiness, saving time and energy are what count when it comes to choosing products. We want to develop packaging that protects our products in the best possible way and at the same time meets our sustainability requirements. And they are high," Klüh continues.
advantages for professionals
endori veggie products are versatile and can be prepared conveniently and simply. From the classic breakfast buffet to to-go snacks to an upscale four-course meal, there are no creative limits for professionals. In addition, the products guarantee planning and costing reliability thanks to their stable shelf life without cooking loss. The assortment ranges from burgers to pulled pork to bratwurst and has recently been expanded to include the two products endori veggie nuggets and endori veggie schnitzel in the standard range. Finished with a crispy breading, the products have a deliciously juicy bite and are sure to make it onto more than just the children's menu.

The main ingredient of the endori products are peas grown in traditional multi-field farming. They are free of soy, palm fat and artificial flavours and have an outstanding fibrous bite thanks to the physical production process.

The pea's vegetable proteins are not only particularly easy to digest, but also good for the environment. All vegetarian and vegan products are produced in an environmentally friendly way in Bamberg and thus have an ecologically mindful footprint, so they are also ethically unbeatable. "More and more diners are asking for plant-based meat alternatives and will honour a varied offer," Klüh is convinced. "This holds high sales potential, especially also in communal catering, and thus sustainable economic success." With a wide range of products, information, and services such as individual recipe development and, as of now, even more sustainable packaging, endori wants to make people not only full, but above all hungry for a green future.
about endori
endori (originally amidori) was established in April 2015 in Bamberg by the Büse and Wedel families, with their love of good food and their hunger for a better future for animals, people and the environment. It now employs around 180 people working across two sites, making delicious plant-based food as an alternative to products of animal origin.

The company currently produces plant-based meat substitutes such as burgers, sausages, mince, kebabs and a great deal more, which can be used in virtually any dish as a foolproof alternative to meat. In terms of the raw ingredients, the focus is on high-protein plants such as peas grown in traditional multiple-field crop rotation. The company deliberately chooses not to use soya, palm oil or artificial flavouring. In contrast to many of its competitors, endori also has no meat-processing firms in its entire supply chain – all the way from field to fork.

endori vegetarian and vegan products are available to buy in German retail outlets and on its own online store. They are also already being sourced by well-known food industry players and are turning up in the food service industry, hotels, hospitals, schools, staff canteens and many other professional food-related contexts. For food retailing, direct distribution is carried out by Reichhold Feinkost GmbH (Feinkost Dittmann).
Andreas Traugott Müller
endori food GmbH & Co. KG
Industriestrasse 2
96135 Stegaurach

E-mail schreiben